RELIABLE – RECOMMENDED – LOCAL
BUILDERS IN LONDON
– RIGHT BUILD GROUP –
Efficient, professional, quality-guaranteed builders services.
Suitable for everyone – homeowners, businesses, landlords and tenants –
We are here to help!
RELIABLE – RECOMMENDED – LOCAL
BUILDERS IN LONDON
– RIGHT BUILD GROUP –
Efficient, professional, quality-guaranteed builders services.
Suitable for everyone – homeowners, businesses, landlords and tenants –
We are here to help!
Reliable And Local Builders In London
Are you looking for builders in London who come highly recommended? The Right Build Group makes refurbishing your home or business simple.
Whether you are looking for builders in London who can renovate your bathroom or kitchen fitters, an electrician, a gas fitter, a plumber, floor fitter or tiler, carpenter, decorator or painter or all of the above, the Right Build Group is the one-stop building company for you.
We are one company, but we cover every trade.
Do you have a new construction project on your hands?
Choose our builders in London and sit back whilst we transform your property. We understand that
bringing outside professionals to your home can sometimes be a stressful experience.
Our goal is always to provide first-class refurbishment services with absolutely no hassle for you.
Builders services in London from a highly experienced team
Do you need builders services in London? Our builders London are the ideal choice if you need reliable renovation.
We will manage your construction building project smoothly and simply. This allows you to get on with your day-to-day life knowing that you can rely on the service and quality you are getting and that all workmanship is fully guaranteed. With Right Builders London, finding and bringing together a whole team of experienced and reliable building professionals has never been easier. After almost 10 years of working together, we have gained the skills and knowledge needed to work efficiently and professionally to produce fantastic services for our clients.
We've created a unique combination of friendly staff experienced in customer service and the kind of highly experienced and fully qualified tradesmen you can trust. All of us are passionate about our roles and love what we do.
Our London builders have earned a solid reputation for their hard work as well as the high-quality
building services they provide. We take pride in the customer satisfaction levels we have achieved and are constantly working to develop based on customer recommendations.
ARRANGE YOUR BUILDERS LONDON SERVICES IN 4 SIMPLE STEPS!
STEP 1
Month
SCHEDULE A SURVEY
The most effective way to estimate a job is an on-site visit to understand your requirements and inspect the condition of the space we will be quoting for. We will arrange a no-obligation appointment that fits your schedule and confirm the survey time by e-mail and/or text.
STEP 2
Month
DISCUSS YOUR REQUIREMENTS
During the appointment, our surveyor will discuss the specifics of your refurbishment project in detail to fully understand what you would like to achieve. Once we have your requirements, we will take photos and detailed measurements of the relevant areas in your home. W This will help us compile a detailed quote for you.
STEP 3
Month
RECEIVE YOUR QUOTE
We provide our quotes in writing within 3-5 working days, with a clear breakdown of the costs in labour and materials. Your quote will be a fixed price and it will include detailed descriptions and information regarding which aspects of the service we would be responsible for as well as for any elements we would not be.
STEP 4
Month
BOOK YOUR WORK
Review your quote and get in touch at your convenience. A member of our team will discuss any points that may require additional attention and arrange a suitable starting date with you. A project manager – who will monitor the execution of your approved quote – will be assigned and will be available to address any queries that you may have at any point during your service.
Why Right Build Group is the Best Choice for Builders in London
When it comes to finding reliable and professional builders in London, Right Build Group stands out as the premier choice. Here are several reasons why people in London trust and prefer Right Build Group for their refurbishment and renovation projects:
Extensive Experience and Expertise:
With years of experience in the industry, Right Build Group has built a solid reputation for delivering high quality refurbishment and renovation services. Our team of skilled builders and tradespeople possess a wealth of knowledge and expertise in various aspects of construction, ensuring that every project is completed to the highest standards.
Quality Workmanship and Attention to Detail:
We pride ourselves on our commitment to craftsmanship and attention to detail. Whether it's a small home improvement project or a large-scale renovation, we approach each job with precision and care. Our builders pay meticulous attention to every aspect of the project, ensuring that the final result exceeds your expectations.
Comprehensive Range of Services:
Right Build Group offers a comprehensive range of services to cater to the diverse needs of our clients. From full property renovations and conversions to kitchen and bathroom refurbishments, our team has the skills and resources to handle projects of any size and complexity. We provide end to end solutions, from initial planning to the final finishing touches.
Customer-Centric Approach:
At Right Build Group, customer satisfaction is our top priority. We believe in clear communication, transparency, and building strong relationships with our clients. We listen to your needs, understand your vision, and work closely with you throughout the entire process. Our friendly and professional team is always available to address your questions and concerns, ensuring a smooth and enjoyable experience.
Attention to Deadlines and Budgets:
We understand the importance of timely project completion and adhering to budget constraints. Right Build Group is known for its punctuality and efficient project management, ensuring that your project stays on track and within budget. We strive to minimize disruptions to your daily life while delivering exceptional results within the agreed-upon timeframe.
When it comes to choosing builders in London, Right Build Group offers unparalleled expertise, exceptional workmanship, and a customer-centric approach. Contact us today to discuss your refurbishment or renovation project and experience the difference that our services can make.
What clients are saying
A fantastic service from beginning to end. I'll certainly be using Right Build again for future projects.

Aidan M


January 16, 2022

Fantastic experience with The Right Build Group throughout the whole process from surveying to completion. Initially just replacement of bathroom subfloor & re-tiling but mentioned to the surveryor that the... read more works are to help sell the flat and he said please do have a think of anything else around the flat that needs doing as they can do a full range of work, which we did and they were so flexible in adding / removing things etc. Good communication, extremely trustworthy, clearly want to do things correctly and I am truely stunned by the attention to detail they have shown - I'm still finding things around the flat fixed that I didn't even mention / charged for, so helpful for us trying to sell but working full-time with a 2 year old! As with all building work, I was nervous but I am so, so happy with the choice I made with The Right Build Group.Services: Repair water damage , Interior painting , Install tile work , Install flooring , Replace tile work , Repair flooring , Flooring , General repairs & maintenance

Annie Walsh


January 16, 2022

Petar and his team did an amazing job with our bathroom refurbish! They were friendly, polite, very careful and always double checked with us to make sure everything was done... read more exactly how we wanted. We had a great experience, thank you so much! Good quote and fast job too. We wish we'd used them for our kitchen as well!

Eleonora Marton


November 16, 2021
Why we are the Right Builders in London for you
All of the work our builders do in London is backed by a full-service warranty and customer satisfaction guarantee. Combined with our transparent pricing policy, this means you always get precisely what you want in terms of quality – and in terms of price.
No other London builders provide quite the same level of accurate information as we do. We want you to be able to relax, knowing exactly where you stand and what is happening with your renovation or refurbishment at all times.
That's why your dedicated service support manager is always available to answer any questions you have about our London building services. All you need to do is call.
It is also important to remember that all of our builders services in London are carried out by trained, vetted and fully insured professionals. The skilled execution they achieve is matched only by their friendliness and willingness to work in the way which suits you best.
London building services carried out by experts
The first step is always to arrange an onsite meeting with one of our highly experienced planners. They will talk through every aspect of your project with you, view the space in question and handle everything required in order for the building services you need for your London property to go ahead.
From your initial survey to your final tour to approve your completed renovation or refurbishment, your property will only ever be worked on by London builders, gas fitters, plumbers, electricians, carpenters and joiners, painters and decorators and other trade professionals who are proven, qualified experts. This means our gas fitters are Gas Safe registered, for example, and our electricians professionally qualified.
Whatever builders London services you need, the refurbishment or renovation work it entails will be in the safest possible hands.
All of the building services we complete in London involve professionals from numerous different trades all working together to get the job done. But the way we manage the project ensures that this happens smoothly. In a way which is completely free from any stress or hassle for you.
Working with our London builders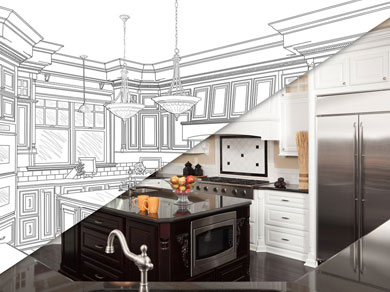 We handle every aspect of the management of your renovation or refurbishment project so you do not have to.
This means – no matter how complex your project might be, no matter how many different trade professionals might be involved in completing your builders services in London – you only have one number you need to call.
Whether that is to book your onsite survey, get your project underway or to get more information about the way we work in general or your current project in particular. There will be no need to constantly juggle massive lists of contractors with all of their different schedules.
All of the building services we complete in London involve professionals from numerous different trades all working together to get the job done. But the way we manage the project ensures that this happens smoothly. In a way which is completely free from any stress or hassle for you.
Building services in London ideal for every property
Although a great deal of the work we do is for domestic homeowners and landlords, we also regularly provide London building services for commercial properties of all kinds.
Whether you want to give your corner store business a facelift, transform your beauty salon to attract just the right clientele or turn your front room into the luxurious living space you always dreamed of, we will smoothly coordinate the work of all of the floor fitters, gas engineers, electricians, carpenters, decorators and other builders you need in London.
You can rely on the Right Build Group for a number of reasons:
Transparent Quotes and Pricing
Accurate Builders Information
Dedicated Service Support Manager
Friendly and Experienced Builders in London
Trained, Vetted and Insured Technicians
Skilled Execution
Customer Satisfaction Guarantee
Service Warranty
Right Builders London - the place to start
Our builders in London have acquired their impeccable reputation through hard work and delivering building services of uncompromising quality. Our customers are at the heart of our business and we aim to deliver the perfect service to each and every one.
We recognise that choices relating to home and business renovation can be some of the biggest decisions you have to make. That's why we have worked so hard to create an environment of trust and professionalism supported by a friendly, can-do attitude in all of the renovation services we provide.
Our builders services in London
Our projects
View the portfolio, for our builders in London that we've been working hard for 10+ years
Please visit our Facebook Page to see a collection of before and after photographs of previous Right Build completed projects. There are bathroom and kitchen refurbishments as well as completed renovation projects and many more.